NewBridge Partners Ownership Team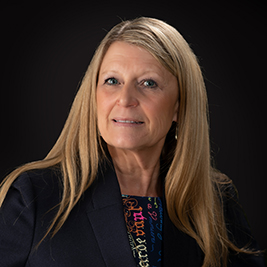 Cathy Daughenbaugh
President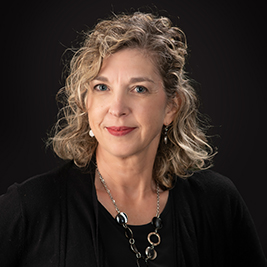 Andrea Donofrio
Director of Finance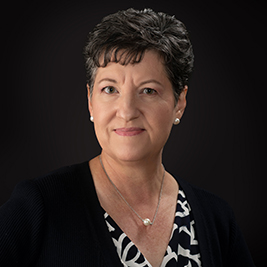 Julia Levinson
Corporate Secretary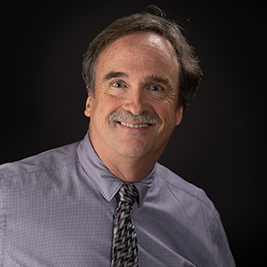 John Anagnost
John is an Engineering Fellow with more than 35 years of aerospace engineering experience at Hughes and Raytheon. He recently served as the system engineering and technical lead for several of Raytheon's largest space electro-optical programs. He was credited by the company to be a major contributor for more than $2B in new business for Raytheon over his career. John is a recognized national expert in line-of-sight systems for precision pointing systems ranging from milliradians to nanoradians. He is also a government recognized expert in OPIR and space imaging sensors.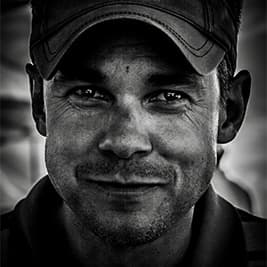 Bill Anderson
Bill has over 30 years of experience in the Department of Defense and participated in multiple combat deployments. He served as a Source Analyst with NGA providing key support to assist in answering challenging intelligence questions and also deployed as a civilian. He enjoys working with high powered teams, dedicated to serving our warfighters and partner nations.
Robert Callahan
Rob's passion is bringing new capabilities to bear on national security issues.  He has over 20 years of experience across the IC and DoD in the analysis, engineering, and mission integration of operations, systems, and programs from "cradle to grave".  His background spans mission integration and management across functional, technological, and organizational boundaries.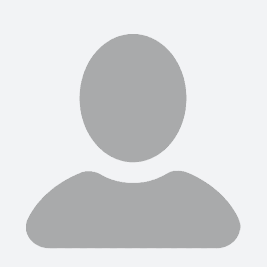 Lacy Cook
Lacy is a 47 year industry veteran in the invention and design of optical systems of all forms at Hughes and Raytheon. He has 111 issued US Patents. He is a Hyland Award winner from Hughes Aircraft, a Conrady Award winner from SPIE, a Fellow from the So. Cal. OSA, a multiple Excellence in Technology award winner from Raytheon, and has Pioneer status at the NRO.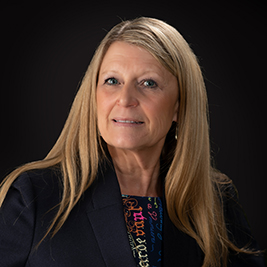 Cathy Daughenbaugh
President
Cathy is an executive coach and organizational development specialist who has been working in the intelligence community and with government customers for over 30 years.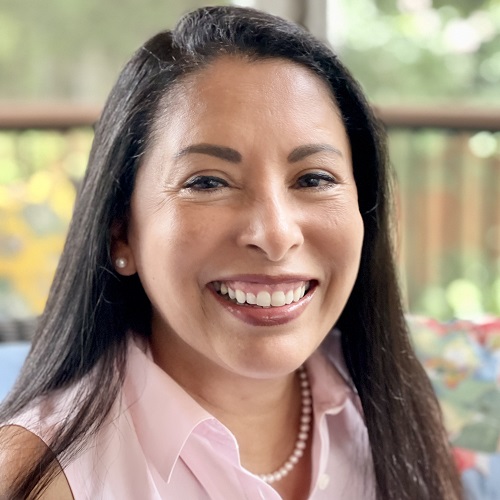 Martha Delgado
Martha has over 25 years of experience supporting the Intelligence Community and DoD with systems acquisition, and operations. Her organizational skills help government customers keep track of programs and projects.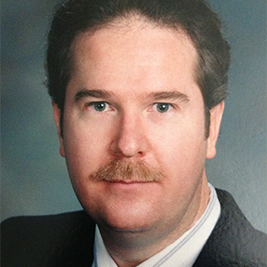 Warren Diamond
Warren has over 41 years of experience in IC, Air Force, Navy, MDA and DARPA programs. He has extensive OPIR and IMINT analysis experience. Phenomenologies include EO/IR, SAR, hyperspectral, multispectral, polarimetric, FMV. Produced both spacecraft flight software and ground software. Long term front end of the business research on congressional budgets, Analysis of Alternatives, Government Reference Architectures, COCOM Integrated Priority Lists, JEONS, Presidents Budget Request, Capability Gap Assessments. Extensive research on new opponent threats in missiles, hypersonics, sensors, EW, spacecraft, aircraft, submarines, cyber operations, doctrines, ASATs, high energy lasers, radio frequency weapons. Research on company acquisitions of space suppliers. Continuous supply of business intelligence to the leadership team prior to RFP releases.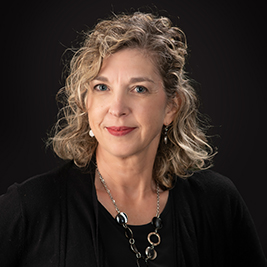 Andrea Donofrio
Director of Finance
Andrea has years of past experience in the finance and banking industry and as an insurance underwriter. She is also an involved mother of six.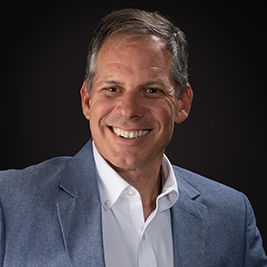 Mark Donofrio
Chief, Corporate Operations
Mark is a seasoned Program Manager with both large satellite system and quick-reaction capability acquisition experience. He previously served as both an Air Force Acquisition Officer and a Corporate Contract Program Manager spanning more than 25 years and more than $750M in funding executed across the DoD Services, SOCOM and IC. His technical experience includes, OPIR, MASINT, LIDAR, and unattended sensors.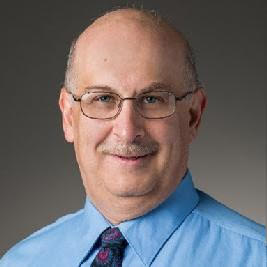 Dave Doyle
Dave is an Engineering Fellow with 29 years of software engineering experience at Hughes and Raytheon including design & development of embedded real time software, PC based interfaces to embedded targets and embedded target simulation. He has extensive familiarity with line-of-sight control applications, and most recently worked on multi-target tracking software for missile defense applications including DARPAs Blackjack program. He has worked on numerous strategic systems including real time line-of-sight software for the Missile Defense Agency Space Tracking and Surveillance System as well as tactical airborne systems like the Air Force Global Hawk UAV Electro-Optical & Infrared Telescope.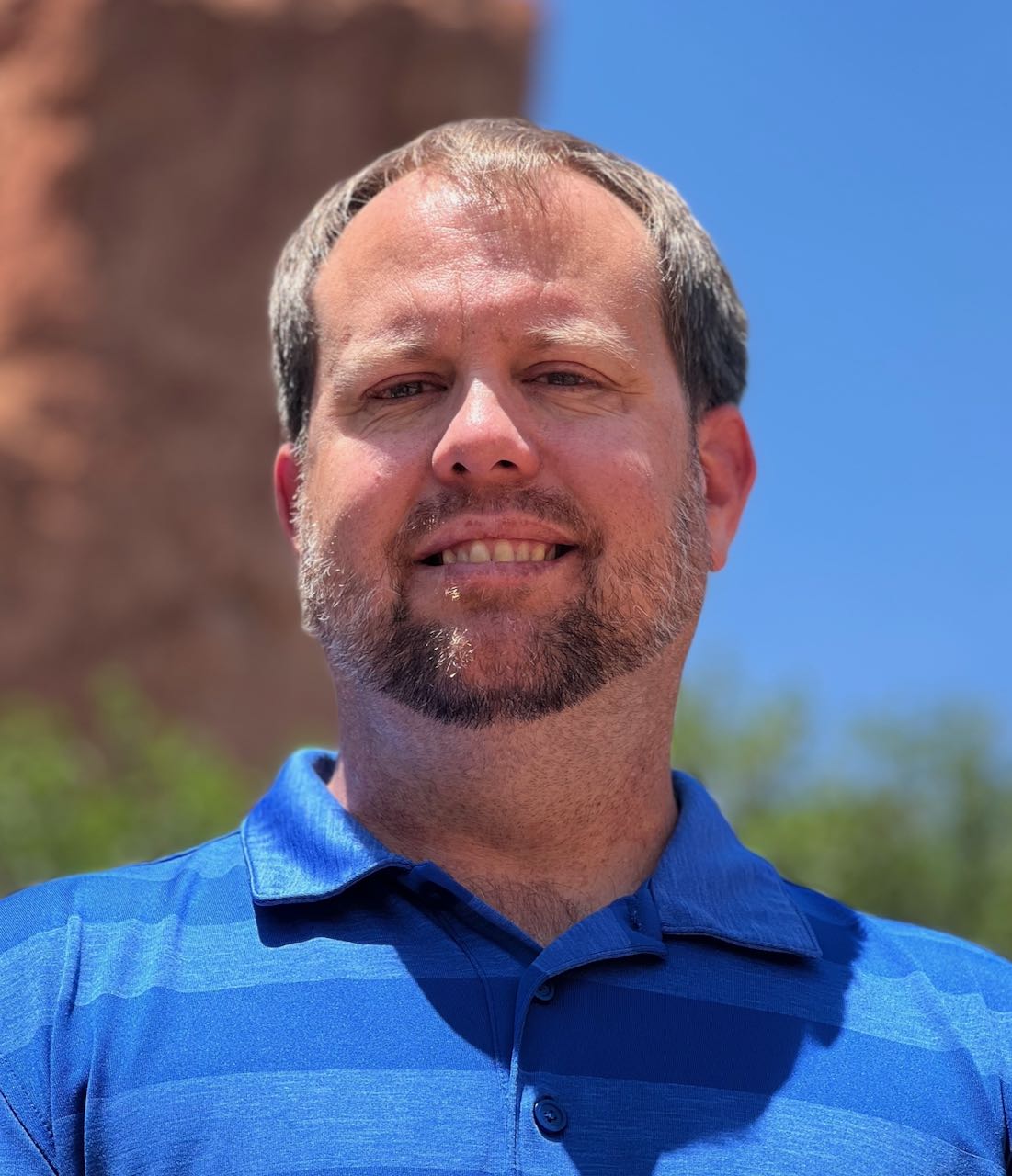 Preston Edens
Preston has over 25 years of experience in the DoD with a background in IT, Project Management and Administration.  He has multiple deployments working with International Partners and continually finds creative solutions to complex problems.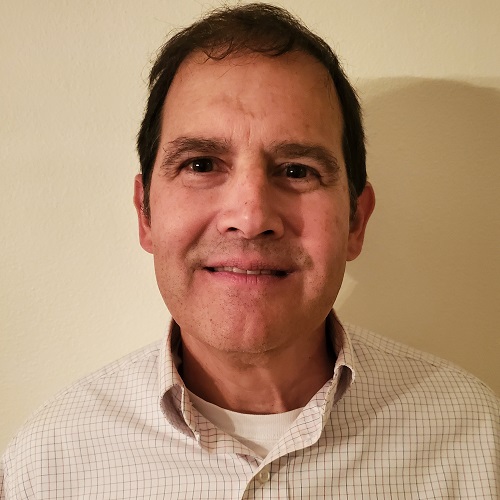 Ed Estrada
Ed has nearly 40 years experience in EO systems design and analysis, including scanning and staring EO visible and IR sensors, IR hyperspectral radiometers, and directed energy systems. He has worked on government OPIR systems, Civil Space weather instruments, and "DARPA Hard" proprietary systems.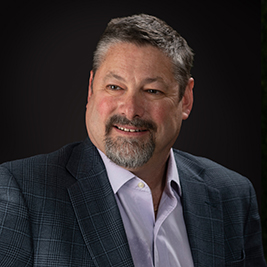 Stephen Finney
Chief, Business Operations
Stephen has over 25 years experience in USAF, NRO, and NGA programs, developing and operating OPIR systems. As Director of the OPIR Integrated Systems Program Office, he oversaw the joint IC, USAF, and MDA OPIR development activities as they grew from a $50M portfolio to multiple Major System Acquisitions of over $1 billion.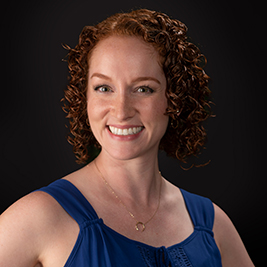 Caitlyn Freidhoff
Caitlyn is a contract management professional with over 10 years of experience supporting government missions. Leveraging her Project Management Professional (PMP) certification and experience as a Surface Warfare Officer in the US Navy, Caitlyn is a proven leader who can address technical, programmatic, and organizational issues.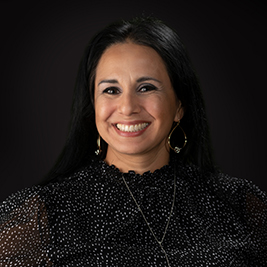 Susana Garcia
Susana has 20 years of experience in the DoD and Intelligence Community. She has a diverse background supporting various analytical efforts with the USAF, Pentagon, DIA, NGA, and USMC. Throughout her time in the IC, Susana has provided solutions with a holistic approach by incorporating rich datasets for machine learning efforts and applying image science techniques for value-added analysis.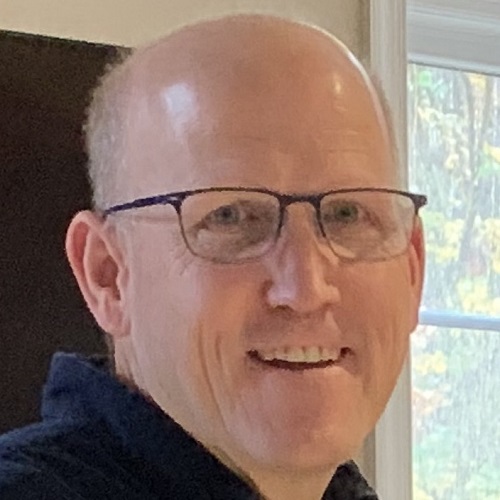 Carl Hans
Carl has over 25 years supporting the DoD and Intelligence community in the field of data systems planning, acquisition, and program management. He enjoys tackling the hard problems for customers.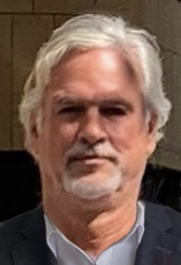 Tom Hastings
 Tom has over 4 decades experience in system & systems test engineering, operations, product development, business and cost analysis, functional line management, program management, & business startup. Employment with Hughes/Raytheon & Booz Allen, for Air Force, SOCOM, NASA, MDA, CIA, NRO, and commercial customers. He has been involved with Space Shuttle Design, System Test of ASATS, Program Development and architecture studies for major Missile Defense programs, management of proposal efforts, development of space qualified lasers, visible, infrared and hyperspectral space payloads, and high energy lasers. His patents include space-based laser communications transponders, laser communication constellation architectures, & unique WFOV remote sensors. He managed a 500-person opto-mechanical engineering organization, participated on executive launch teams, performed major reorganization of a multi-billion-dollar Space division, assisted in the management of OPIR programs such a SBIRS Lo. His educational background includes a BS in Aerospace Engineering from the University of Notre Dame, an MBA from Loyola Marymount University and Executive Certificates from UCLA's Anderson School of Business.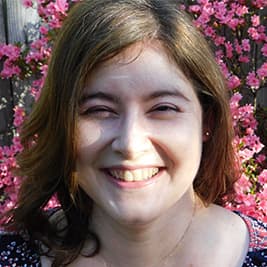 Jennifer Hensley
I have 10 years experience as a Budget Financial Analyst supporting multiple programs in the Intelligence Community and Air Force.  I oversaw the execution of the Department of Defense and the Secretary of the Air Force budgets totaling $500M.  I am currently supporting the National Geospatial Intelligence Agency in strategizing internal budget structures to fund emerging modernization requirements and advise allocation of existing resources to new efforts.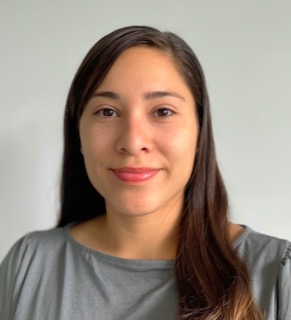 Katherine Herrera
Katherine has 6 years of experience in the Department of Defense and has participated in overseas deployments. She has served in the US Army in various branches, ranging from combat operations to intelligence. She currently supports the National Geospatial-Intelligence Agency enabling GEOINT data for rapid warfighter applications. She is passionate about the DoD mission.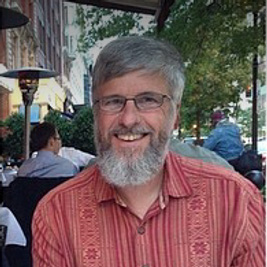 James Holt
James has over 40 years of experience in the DoD and Intelligence Community. He has more than 20 years as an Air Force Scientific Measurements Technician as well as 20 years post-Air Force retirement time as a mission operations Subject Matter Expert, trainer, consultant and innovator."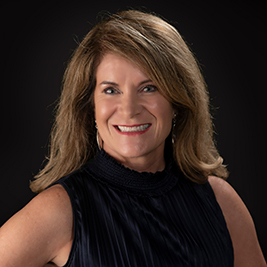 Rebecca Humbertson
Rebecca has over 30 years experience working with the Army, Air Force, Marines, SOCOM, and across the Intelligence Community with NGA and other Combat Service Agencies.  She brings depth and breadth in the Requirements process particularly ISR and sensor integration, with both DoD and the IC.  She is a retired Army Intelligence professional with extensive experience in innovative problem solving at all echelons. She is passionate about bringing solutions and seeing organizations excel during Change Management and Organizational Development.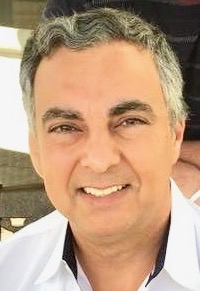 Joe Ichkhan
Joe is an Engineering Fellow with 6 U.S. patents and 36 years of experience in advanced technology development and engineering projects at Hughes and Raytheon. He has worked on over 90 diversified aerospace efforts and recently served as the chief engineer for two of Raytheon's space electro-optical programs. His specializations focus on advanced opto-mechanical conceptual systems design and architecture development for space and tactical EO and laser systems.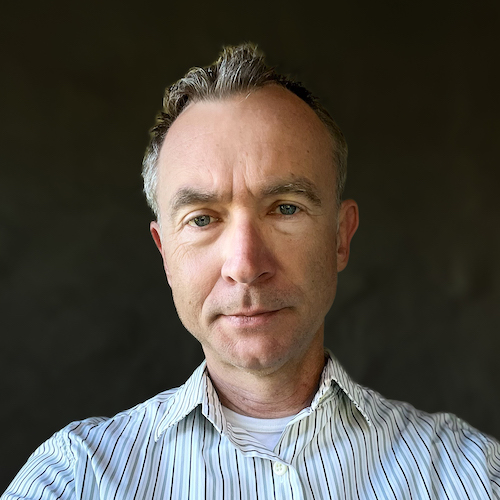 Chet Johnston
Chet has over 25 years program experience developing optical element mounts, structures, mechanisms, slewing mounts, sensor packaging, and instrumentation. He has extensive experience in strategic prototype optomechanical hardware development, from concept through integration and test. Chet has over 20,000 hours of SolidWorks seat time preparing models for method development, customer presentations, analysis & production drawings and is proficient in optical element and structure FEA, specifically modal, thermal, stress- particularly for very low deflection optical surface applications.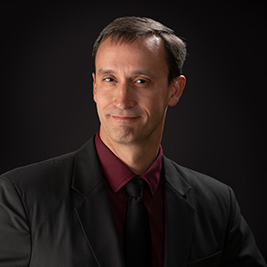 Mike King
Mike has over 20 years of experience in the DoD and Intelligence Community with a diverse background supporting joint and interagency operations and intelligence around the world. Throughout his career, Michael has sought to develop innovative solutions to complex operational problems by improving processes and leveraging new technical tools and capabilities.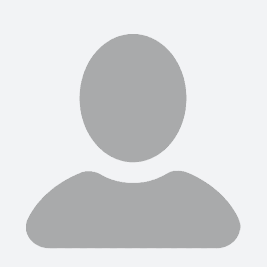 David LaKomski
David is an experienced thermal design engineer with extensive background in space-based, airborne and ground based systems. He has 40 years of experience in all phases of product development, including initial concept and proposals, design analysis, verification test design and implementation.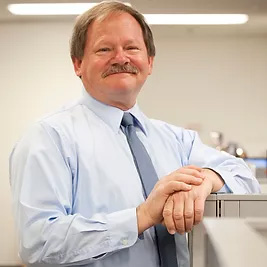 Ed Lesnansky
Ed has over 40 years of professional experience in the design and implementation of systems for the USAF, MDA, IC, DoD, NASA, and for civil agencies and foreign governments.  His experience includes being the technical lead for a communications program funded over $800M.   His technical experience includes systems engineering, software/hardware architecture, communications/networking, and mission processing.  He has significant experience in the front end of the business and has participated in many studies, system requirements analyses, research and development, and early system prototyping.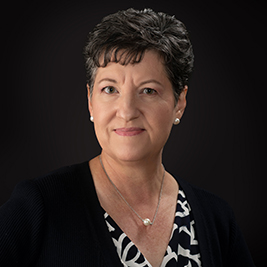 Julia Levinson
Corporate Secretary
Julia was a USAF officer who served as a program manager for military space and ground programs.  As a contractor, she served the intelligence community as a space system cost analyst for several major system acquisition programs.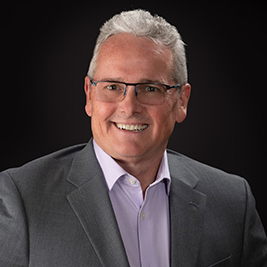 Scott Levinson
Chief, Mission Operations
Scott has over 35 years of experience in USAF, MDA, NRO, and NGA programs. He did extensive work on missile defense sensor systems including radar and OPIR developments.  He is a national expert in OPIR flight and ground systems for numerous applications and was a key player in almost every major OPIR architecture and system study since the 1990s.  As a corporate Chief Engineer, he served as technical lead on multiple studies that spanned IC & DoD OPIR trades and resulted in multi-billion dollar DoD/IC OPIR investments.  He has led several multi-service rapid response capability demonstrations and has served in R&D and major acquisition oversight roles at OSD and ODNI.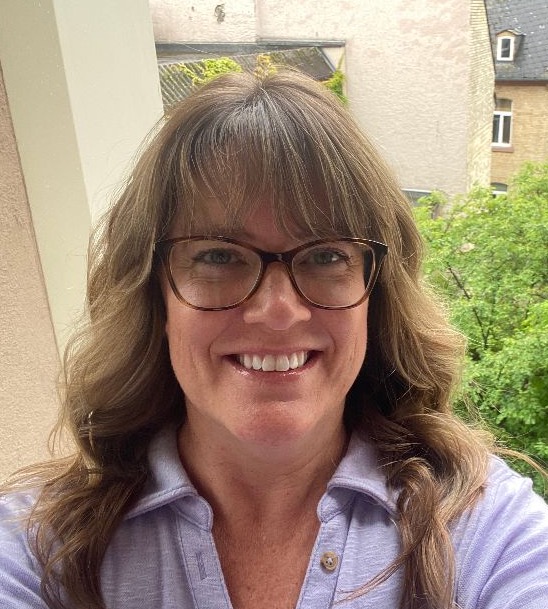 Kelsey Linderman
Kelsey has more than 18 years as an experienced Program Control professional. She has demonstrated competence and solid understanding of government project management and is resourceful and proactive in supporting program managers, senior level management, and government customers.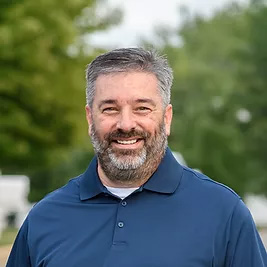 Tom Linderman
Tom has over 25 years of experience in USAF and NGA programs, primarily focused on OPIR operations.  Tom thrives outside of the traditional "INT" stovepipes, and is at home exploiting large volume, multi-sensor data streams to tackle difficult intelligence problems and provide innovative and time critical solutions.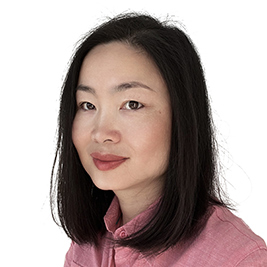 Florence Lu
Florence has over 20 years of experience as a system engineer within the aerospace industry for multiple customers including DARPA, AFRL, NASA, and NOAA. Her strengths include systems engineering, system architecture, sensor design, opto-electronics, and photonics. She has been a lead systems engineer on multiple programs as well as a project lead on innovative programs for new technologies.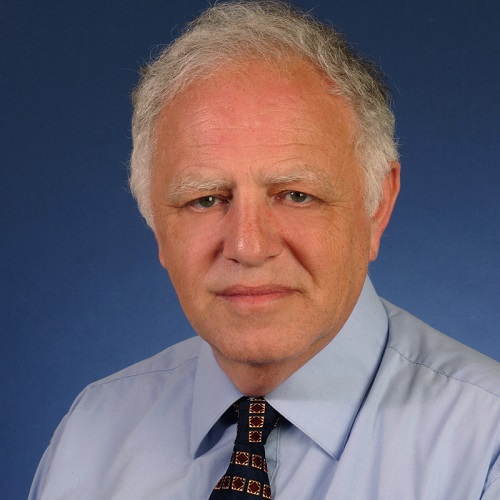 Bogdan Marcovici
Bogdan has over 40 years experience in Missile Warning, Missile Defense, and Space Surveillance mission areas, system architecture, sensor technology, modeling and algorithms. He joined Hughes Aircraft after graduating MIT with electrical engineering and economics degrees, on a Master's fellowship. He led the Hughes Missile Warning analysis and modeling on DARPA staring sensor development, mission and algorithm analysis, and was Chief Scientist on several DSP follow-on studies, leading to the AFRL funded AIRSS full Earth Starer program, and classified high fidelity starers. As system engineer, Chief Scientist and simulation lead at Raytheon on the STSS (Brilliant Eyes), he was responsible for radiometric performance for detection, tracking, discrimination and tasking for Missile Defense and Space Surveillance. As Director of programs, he focused on multi-technology advanced studies, including a laser based orbital debris protection and de-orbit system concept. At Aerospace, Bogdan led the SBIRS modeling, design analysis and mission performance, and led the development of payload designs for the Next Gen RFI, and developed sensor and FPA designs for resilience, TI utility with multi-spectral designs. He was awarded Aerospace Employee of the Year for those efforts. Bogdan led the Aerospace efforts for Missile Tracking Demo design evaluation, performance analysis through the CDR stage for track custody and fire control capability.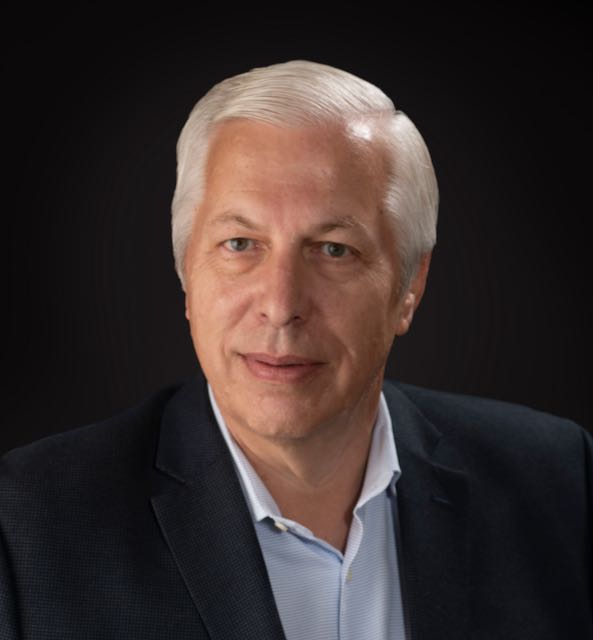 Allan Mattson
Allan Mattson has 38 years of Space Systems experience with legacy Hughes Aircraft and Raytheon.  His engineering background includes a Bachelors in Electrical Engineering from the University of Colorado, Chief Systems Engineer on large programs, Technical Director for Space Systems, Chief Engineer for Space Systems and architect for many programs.  His management experience includes roles of major program manager and Director of National Space programs.  His new business experience includes capture lead, proposal manager and architect.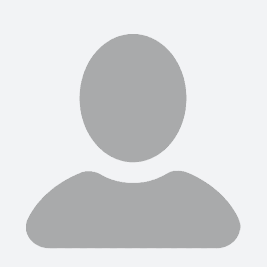 Steven Mawhorter
Steven has over 20 twenty years of experience in DoD and IC systems acquisitions. He has worked on both space and ground systems and has extensive experience in systems requirements process. Steven retired from the Space Force and also served in the USAF. He also has experience with space systems launch and early orbit testing, ground system testing, missile intercept testing, lasers, optics and sensor R&D. He strives to achieve successful outcomes for the DoD & IC missions.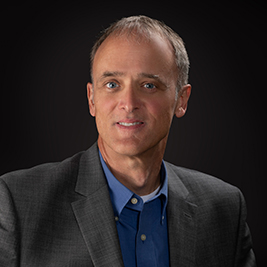 Allen McClain
Allen has over 31 years of federal government civilian service at NGA and its predecessor agencies.  His background includes budget and finance, program management, logistics/content conveyance, and supervision.  His experiences provided him the opportunity to manage allocation and execution of multi-million dollar programs in support of Foundation GEOINT (FG) requirements and to oversee the timely finishing and dissemination of FG products to Military and Combatant Command (COCOM) customers. He served in variety of agency leadership roles, guiding and mentoring personnel through the development and implementation of strategic and technical initiatives.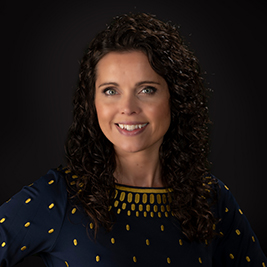 Carolyn McCain
Carolyn has nearly 15 years experience in the Intelligence Community (IC) working as an analyst, serving as an executive officer, supporting international partnerships, instructing analytic courses and expanding the online presence and collaboration tradecraft for NGA. She is passionate about helping others, finding new ways to answer new problems, and setting up others for success in a fast-paced and complex world. Carolyn is committed to helping organizations achieve excellence through collaboration operations as we all enter the era of artificial intelligence.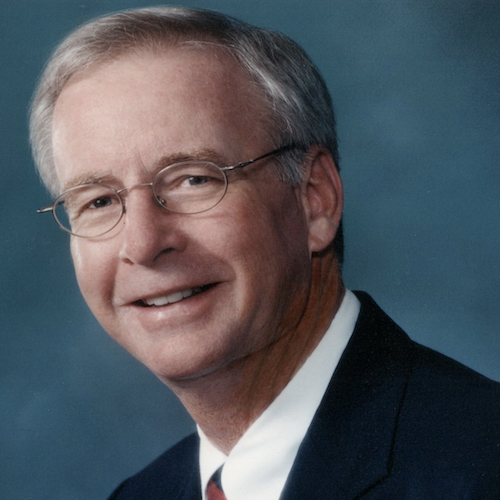 Ray McVey
Ray has a combined 44 years of professional experience with Raytheon Company and The Boeing Company (all heritage Hughes Aircraft Business Units) involving mechanical engineering design, analysis and systems engineering of space and airborne payload systems. While at The Raytheon Company (Heritage Hughes EDSG) Ray developed a high level of expertise in the mechanical design, fabrication and test of optical systems. While at The Boeing Company, Ray provided technical oversight and design input for the products developed by the Boeing Satellite Systems (Heritage Hughes Space & Communications) Mechanisms Department. He was also part of the Management Assurance Team that oversees post launch operations and all in-orbit deployments prior to spacecraft handover to the customer.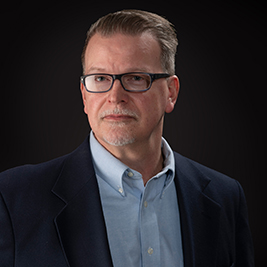 Bill Mikelonis
Bill has over 25 years of experience supporting NRO, DIA, NGA, JIEDDO, and USAF programs. He has an extensive background in airborne and spaceborne electro-optical collection systems, and in-depth knowledge across the Measurement and Signatures Intelligence (MASINT) and Imagery Intelligence (IMINT) disciplines. He has provided end-to-end remotely sensed data processing & exploitation and phenomenology technical expertise in support of operational requirements and research & development activities. Over the course of his career, his broad domain knowledge and experience has been leveraged to identify and define requirements in support of multiple multi-billion dollar Major Systems Acquisitions.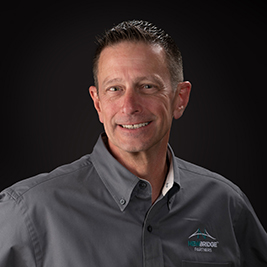 Rich Miller
Rich is a proven technical leader with over 35+ years of experience in the DoD and IC. He has served as a Senior GEOINT Sensors SME, MASINT & GEOINT SETA advisor and program developer, Requirements & Systems Analyst, and as a Collection Manager. Rich is a retired Army Military Intelligence professional.  He has supported NGA, NRO, NSA, USAF A2/6 (NASIC), Army G2 National-to-Theater (NTT) Program, the former Central MASINT Office (CMO), and various Army strategic and tactical units. Rich's technical expertise is in the areas of hyperspectral imaging, OPIR, and MASINT ground systems.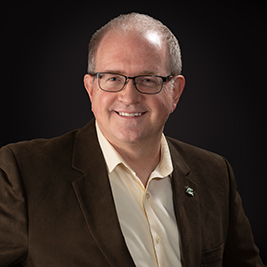 Larry Milton
Larry has over 40 years of experience in GEOINT as an Air Force Imagery Analyst, Instructor, DIA Departmental Requirements Officer, NRO Operational Support Specialist, and NGA Senior Study Analyst / Integration Planner. His experience tasking and exploiting national / airborne assets in support of strategic and wartime missions influence our nation's current planning for the future of GEOINT. From concept to completion, he has lead studies of mission utility, collection architectures, and alternative delivery of functional capabilities. His direct influence has shaped the development and integration of new sensitive GEOINT capabilities and analytical techniques. Larry is a PMI certified Program Manager who has served in business leadership roles directing contracts with CIA, NGA, NRO, and ODNI.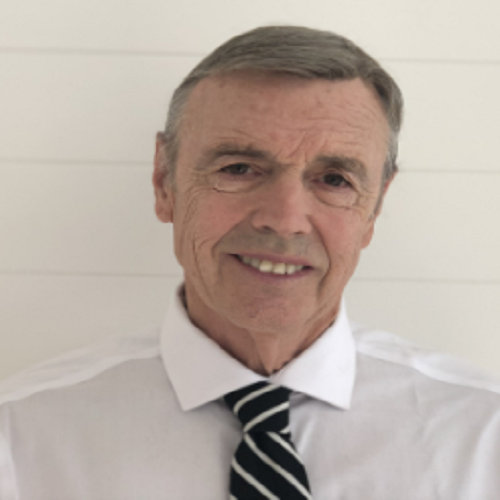 Kenneth Moore
Ken
has over 41 years experience at Hughes, SAIC 
and Raytheon specializing in multi-domain/multiINT
architectures, autonomy, man-machine adaptive
decision-making, cognitive awareness, artificial intelligence/machine learning and computationally efficient
algorithms for edge processing. 
He
is
recognized and trusted by the DoD
and IC for programs and technology that 
combine vision, leadership,
innovation and invention 
for mission-focused solutions.
Ken is the primary inventor of the patented integrated space-based/airborne architecture,
Bi-static Radar System Using Transmitters in Mid-
Earth Orbit, and several Raytheon IP disclosures including, causality-based Real-time Autonomous Activity Detection. He led Raytheon's participation in the recent DARPA Pit Boss program, an autonomous on-board C2/ISR edge processor for proliferated LEO.
Ken 
holds Doctorate and Masters degrees in Mathematics
from the University of California.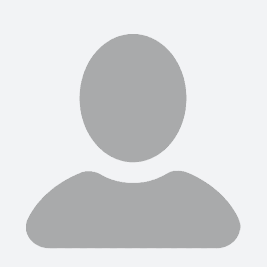 Patrick Navarette
Patrick has 40 years of experience at Raytheon formally Hughes Aircraft Company. His roles have included detail design, sensor layouts, opto-mechanical test bench layouts, and conceptual of opto-mechanical space systems. Additionally, Patrick has background in opto-mechanical tactical systems packaging. He was also a member of the CREO national modeling team, which developed the Raytheon's 3d CAD standards.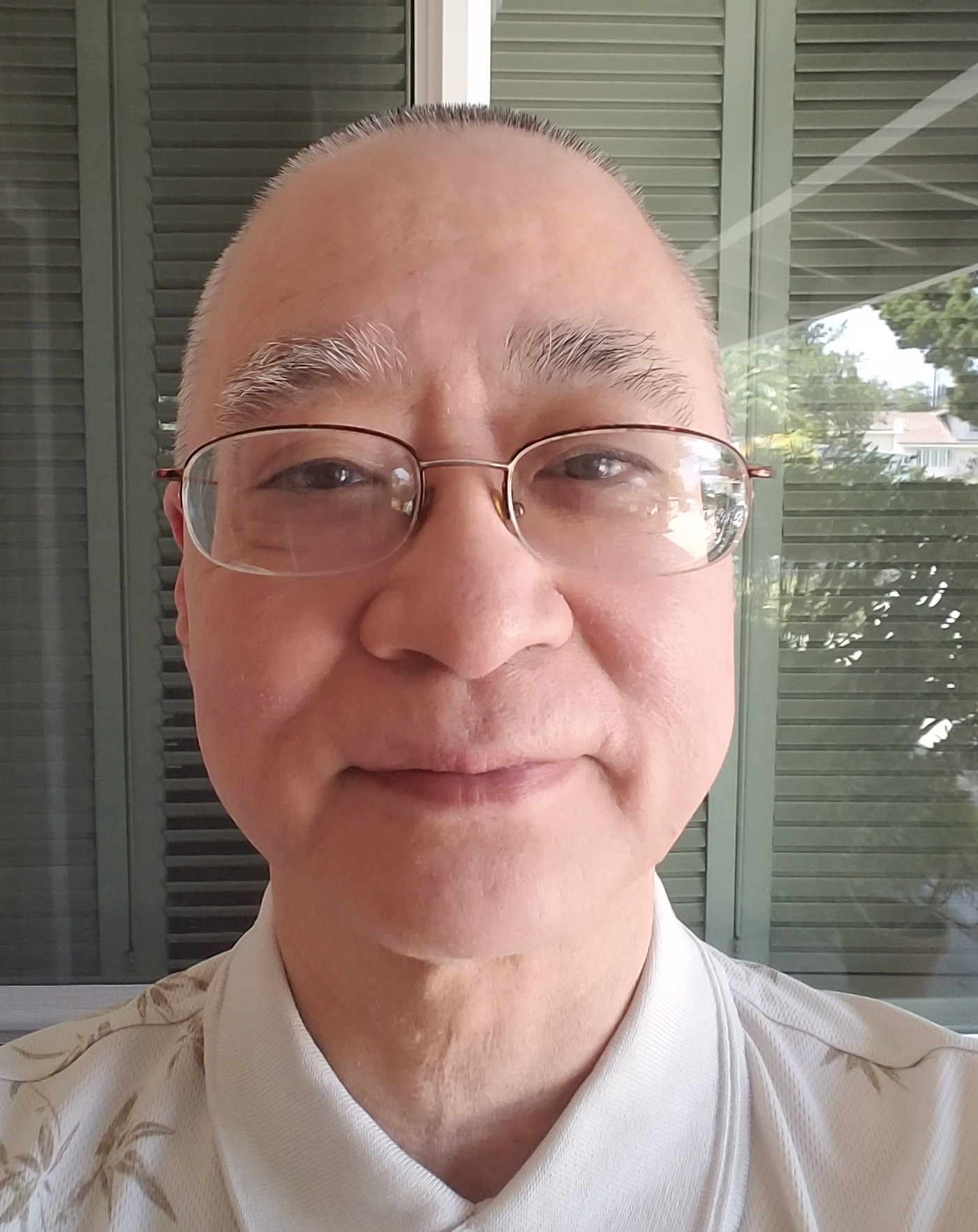 Howard Onishi
Howard has over 40 years of experience as a systems engineer working a wide variety of programs for the Armed Services, IC, MDA and DARPA. His areas of expertise include real-time software development, algorithm development, requirements specification, sensor analysis, signal and image processing, detection theory, multiple target tracking, data fusion and mission performance analysis.  He was one of the primary developers of both the on-board and ground data processors for STSS.
Randy Onishi
Randy has 35+ years of experience contributing to the design, development, and integration of ground systems that support missions for IC, USAF, and DoD satellites.  His experience includes systems engineering, Concept of Operations development, design and development of ground based hardware and software architectures supporting mission operations and mission data processing, and overseeing the installation and testing of OCONUS ground terminals.  Over his career he has worked for a major defense contractor as well as a FFRDC.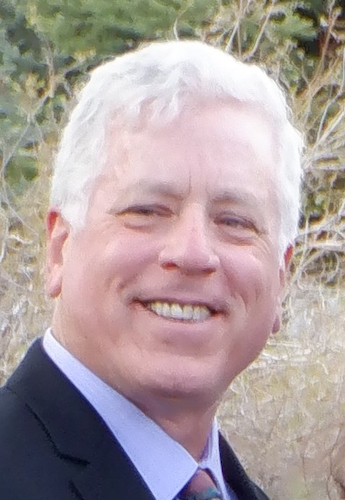 Gary Palmer
Gary has over 40 years experience in system engineering software, planning, design, development and implementation applying interdisciplinary approaches leading teams to effective solutions. He has extensive experience leading the definition, design, implementation, and assessment of the information security infrastructure for high profile projects working within commercial and multiple U.S. Government agencies, bureaus & organizations and possesses deep technical experience in computer and security systems. A seasoned problem solver, Gary has proven success in leading teams, coordinating with management and customers, and meeting requirements to build systems which pass assessment and receive operational authorization. Gary is an avid pilot with multiple advanced ratings in addition to flight instructor.  In his spare time, he is typically flying or teaching others to fly.  He donates flight time to charities as well as advocating for student pilots.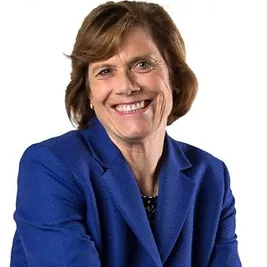 Angela Phillips
Angela has over 35 years of experience as a system engineering professional supporting the aerospace industry for missions with the USAF, MDA, IC, NASA and international communities. Her strengths include project management, mission/system analysis, system architecture and sensor design. She has served as technical director, subject matter expert and program manager for industry as well as being a liaison between industry and government.
Gary Rahn
Gary is an Aerospace Engineer with 40 years experience in the development and operations of space based remote sensing systems. Over his career he has supported the development of EO/IR and multi-spectral systems for the DoD and NASA. He has in-depth experience in all stages of the system life cycle spanning architecture development, proposal preparation, design development, production, formal qualification testing, and operational support.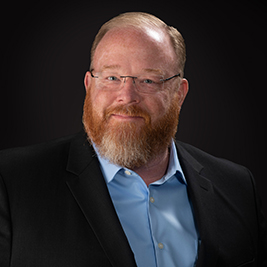 Bill Robinson
Bill has over 30 years of experience in USN, USAF, NRO and NGA programs. A seasoned Program Manager and Project Management Professional, he has led several large SETA programs within the IC. He also has extensive experience in developing future GEOINT requirements for the user community via the Intelligence Community Collection Requirements (ICCR) and Joint Capabilities Integration and Development System (JCIDS) processes. Outside of work, you can usually find Bill attending one of his children's sporting events.
Collin Russell
Collin is an information technology facilitator who has over 10 years experience in web design. He also has 3 years experience researching government contracts and providing merger and acquisition analysis in the U.S. National Security space.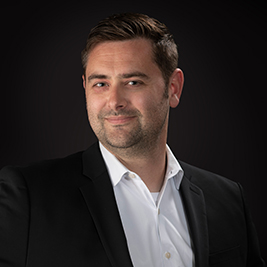 Jeremy Secor
Jeremy has over 15 years of experience supporting the Intelligence Community and Department of Defense (IC/DoD). As a Training and Tradecraft expert, he is passionate about emerging sensors and emerging data, data literacy and visualization, and helping his clients solve their complex problems. Certified in 2016 as a Project Management Professional (PMP), Jeremy utilizes his project management knowledge to ensure projects are completed on time, on budget, and exceed the client's expectations.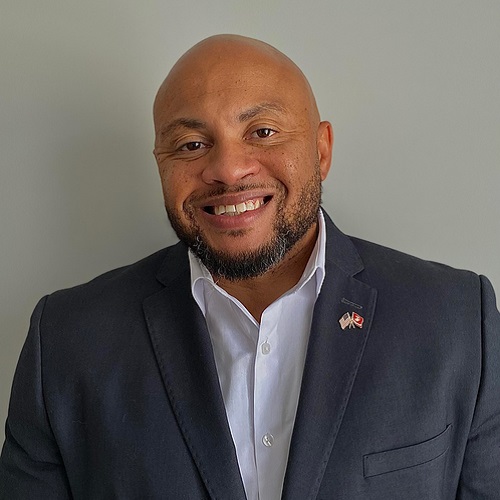 Anthony Sims
Anthony, has over 21 year of military service (USMC) with 22 years of experience within Intelligence Community as an Activity Based intelligence Engineer, Source strategies Analyst, (ISR) Collection Manager, Imagery Analysis, and Production Management, while serving in the United States Marine Corps and IC Community. His experience covers a broad spectrum of Geospatial, automation, modeling, requirements integration, and collection management, with a background in strategic, operational, and tactical production, Imagery Intelligence Production Manager, and Imagery Analyst tested both stateside and in deployed environments.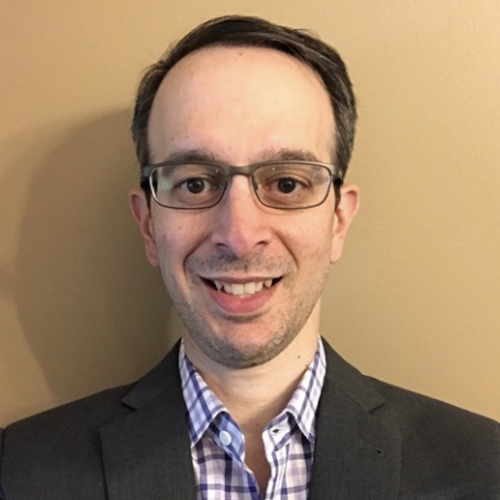 Phil Thabet
Phil has over 25 years' experience supporting engineering initiatives in the Intelligence Community and the Department of Homeland Security. He has served as a chief engineer, engineering manager, operations manager, and requirements lead. His work areas have covered 24/7 operations, software and hardware transitions, requirements development, personnel management, budget management, and system integration.  He enjoys working with teams dedicated to missions that support U.S. protection and global interests.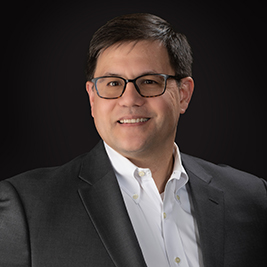 Mark Tipmongkol
Mark has over 30 years experience in USAF, NRO and NGA programs as a systems engineer, strategic planner, policy analyst, and program manager for tactical aviation, airborne ISR, and overhead systems.  He served in the Air Force for 22 years and has over 2800 flying hours in the F-15E and RC-26B aircraft.  He lived in France for over two years and is fluent in French.
Steven Tollett
Steve has over 24 years of experience serving in Air Force and the DOD as a contractor.  He has participated in multiple combat deployments and operations.  He appreciates working in fast-paced environments where cross functional communication, teamwork, and agile decision-making empowers the warfighter to achieve mission success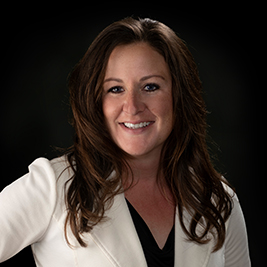 Tracy Wilcox
Tracy has over 16 years of experience working in the IC and DOD communities starting her career in the Army. She has extensive experience in the Signals Intelligence (SIGINT) disciplines working in both the acquisition and analysis shops. In addition to this, Tracy has created missions from the ground up cultivating new and innovative ways to harness the unique talents of each team member. She is passionate about bringing people together whether virtually or in person to enhance the mission while letting each teammate shine.